Casa Loma is a wonderful location and has a surprisingly generous amount of natural light, even in the middle of a snow storm, which gave us beautifully diffuse, wrap around light for this shoot. My assistants weren't too happy that the elevators weren't working, but at least they didn't have to haul the furniture up the stairs, just my 65lb camera cart! LOL. Actually I did that, seriously! Lead by example is my motto : )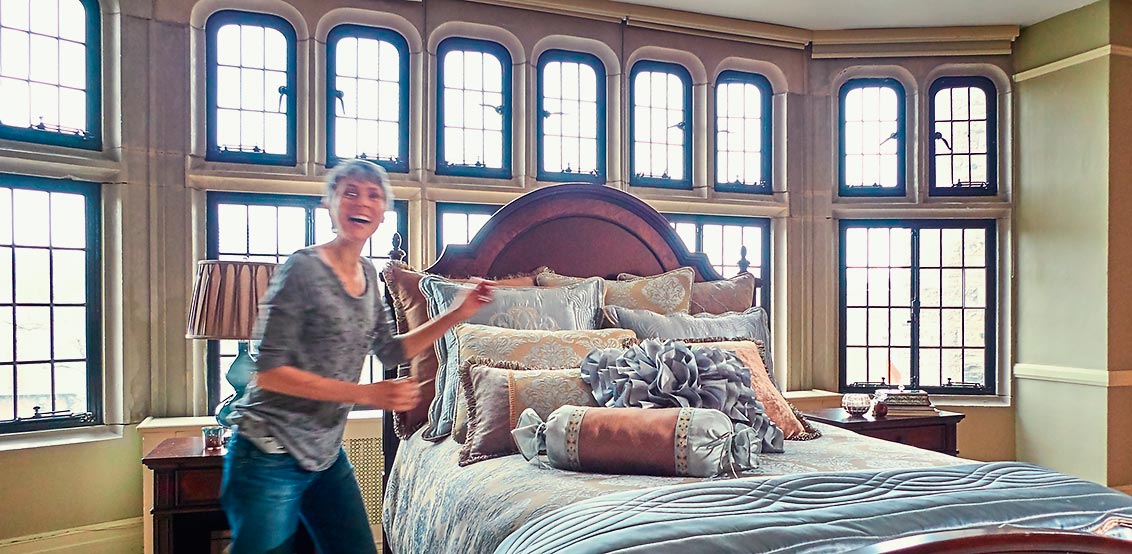 Ida makes the beds look Sham'tastic!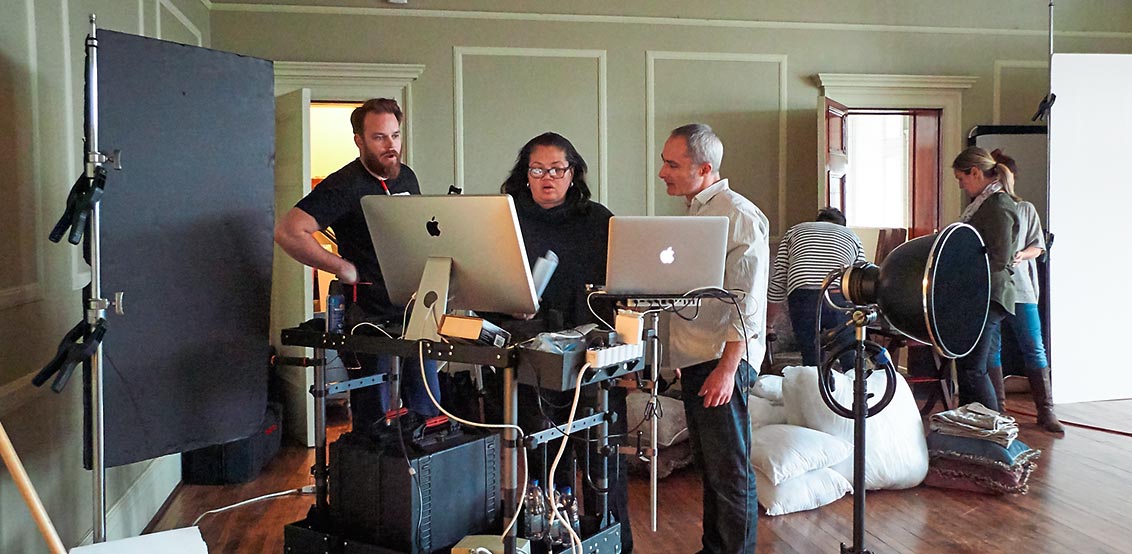 Reviewing the shot on the Cine Display with the client. Big Bed shots require a lot of styling tweaks. If it looks like we are all panting it's because we climbed 10 flights of stairs to get to this room! Lol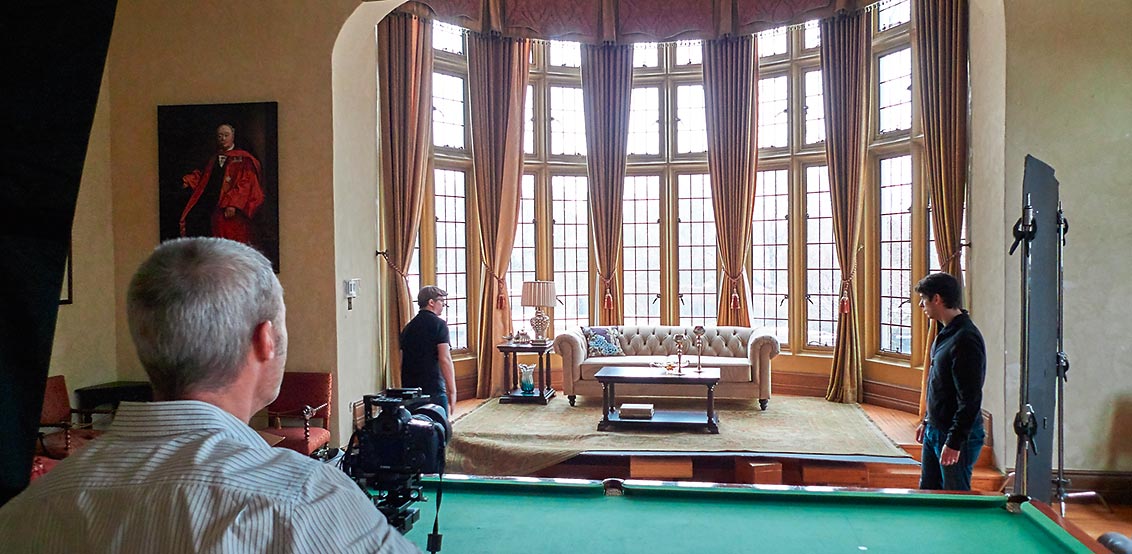 Even though the rooms are vast, sometimes you have to work around immovable obstacles, like this full size, slate snooker table. The shots came out great though and instead of the 10 listed for our 2 day location, we came away with 18! I'm sure we will be returning to the Casa soon…Hope they fix that elevator!
Images captured by Patrick Moher